Self-employed Canadians represent 15 percent of the total workforce or 2.9 million individuals.
Whether you run your own business, work as a freelancer or contractor, when you're self-employed, each workday counts. If you fail to complete a project or have to delay an assignment, it will hurt your pocketbook. Moreover, if you were not able to work for weeks or even months, it could put your career at risk. But it doesn't have to put you out of business.
Pay cheque protection is available for those who are self-employed. And if you or your loved ones depend on your income, having a disability insurance policy can bring you peace of mind.
What is disability insurance for self employed?
A Disability policy for self-employed business owners provides protection of your income if you should become injured or too sick to work. The policy will pay you a monthly amount until you recover and are able to return to work. There are no restrictions on how you can use these funds. For many self-employed individuals, it can help cover mortgage payments, debts, bills, and other day-to-day costs that you need.
It's important to keep in mind that when you are working for yourself you may work harder and longer hours. This can put additional stress on you, which can lead to sickness or injury. One study found that while those who are self-employed report higher job satisfaction, they also report lower quality of health and mental health than other workers. "Specifically, self-employed and longer working hours per week were positively associated with burnout," the report authors stated.
Being self-employed has its advantages, but there are also some drawbacks. Having insurance for self-employed individuals can help guard you against income loss and damage to your business if you are unable to work for a period of time.
Self-employed disability policies work in the same way that most other insurance policies do. You'll pay monthly premiums for your insurance policy. An insurance provider will agree to pay you monthly instalments if you're injured and not able to work.
While you may never need self-employed disability coverage, it provides security and protection for you and your loved ones. We cannot predict the future, and no one can know in advance if they're likely to suffer an injury or disability that will prevent them from working. Disability policies can provide you peace of mind as a self-employed individual.
Applying for insurance when you are self-employed can seem intimidating. But if you're prepared and have all your information together, the application process can go smoothly. One of the key things that an insurance company will ask you for is your tax returns so they can determine how much coverage you qualify for.
How much is disability insurance coverage?
The cost of insurance for self-employed people depends on several factors, such as:
Income – Your income determines the monthly benefits you'll qualify to buy. And the volume of coverage impacts the premium.
Age – Insurance premiums increase with age as does your risk of injury or disability. So, the older you are the higher your monthly insurance premiums will be.
Gender – When it comes to disability insurance costs, women are at a slight disadvantage. Statistics show that women are more likely to suffer a disability than men. This is the opposite of longevity where men are more likely to pass away sooner than women. And the insurance industry reflects these risks. Life insurance premiums are lower for women. However, because of the higher risk to women, disability income insurance premiums are a little higher.
Industry – Disability insurance companies will also determine the risk of injury based on your industry. If your job requires you to work in an office all day, your insurance premiums will be lower. But if you do more physical labour, you can expect to pay higher premiums.
Insurance plan – The type of insurance plan you select will also determine whether your premiums are higher or lower. If you select a shorter waiting time with a higher benefit payout, you'll end up with more expensive premiums.
How much insurance coverage do you need?
There are some things to consider when looking at how much disability coverage you want to purchase, such as:
Housing or property costs (rent or mortgage)

Utilities (heat, power, water, phone, etc.)

Regular debt payments (credit cards, loans, etc.)

Day-to-day expenses (groceries, childcare, etc.)

Savings (college, retirement, etc.)

Taxes (personal and business)
Once you've calculated how much you need to meet your expenses each month, you'll be in a good position to determine how much insurance coverage you want. However, it's important to remember that you're not likely to find a policy that will cover 100 percent of your costs. Most policies will pay up to 80 percent of your personal expenses.
If your monthly budget does not allow you to buy as much coverage as you feel you need, it can still be worth purchasing insurance. If something happens to you and you're no longer able to work, even a little bit of coverage can help.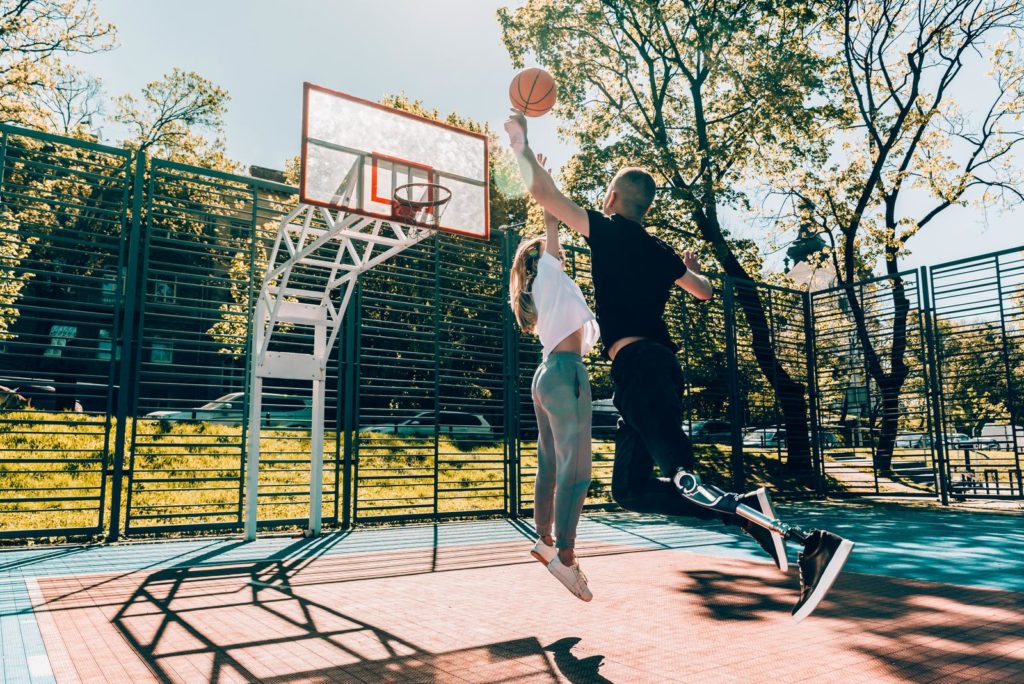 Having additional protection for your business comes with several benefits, such as tax-free payments. If something does happen to you and you need to make a claim on your insurance, the payments you receive are tax-free. You won't need to claim them on your next year's tax return.
While there are several advantages to having a disability insurance plan, there are also some drawbacks. These include that the premiums you pay for insurance are not considered a business expenses. In other words, a business owner won't be able to use them as a tax-deduction but disability benefits payments would not be taxable.
Short term insurance vs long term insurance
There are two types of income protection available in Canada. These are short-term, which only covers you for a limited time, and long term, which can provide coverage until age 65. Here are the pros and cons of each.
Short term disability coverage
Most short term policies have a short waiting time before the benefits begin. This means, it could take up to two weeks before your claim is processed, approved, and you start getting your monthly funds. You can expect to receive short term insurance funds for up to two years with some policies. This means you'll need to be working hard to recover from your injury or come up with an alternative plan for your business.
Long term disability coverage
With long term insurance, you'll have to wait longer for your benefits to begin. This is generally 90-120 days buy could be longer. One of the biggest attractions of long term disability insurance for self is that the coverage can last until you reach 65 years old. It provides the best level of protection for you. On the other side, one of the drawbacks of long term disability insurance is the cost of premiums is higher. This is because the insurance company could potentially end up paying you monthly instalments for years. Another drawback of long term disability insurance is that the monthly amounts are smaller than with short term disability insurance.
How to choose disability benefits for self employed individuals
Finding the best disability benefits for a business owner may require some time and effort. Here are some of the factors you'll want to consider before picking a policy.
How your policy defines disability is something you'll need to pay close attention to if you want to get the best insurance.  Sometimes you're no longer able to continue to work in your current occupation but could find employment somewhere else. In other situations, you're able to work part-time at your current job. Each insurance provider has its own definitions and expectations. But be aware that you'll get what you pay for.
The benefit period refers to how long the insurance company will pay you for a disability claim. It can vary from a few months to years. Most short-term disability insurance policies will cover you up to 24 months. Long-term disability insurance can provide coverage until you reach retirement age.
The waiting period, also known as the elimination period, refers to the time it takes to make your disability claim and when you start receiving benefits. The shorter the waiting period, the higher your premiums.
Something else to consider for your self-employed disability insurance is to get a noncancelable policy. This prevents the insurance company from cancelling your coverage for reasons not related to premium payments. In other words, so long as you're paying your insurance premiums, you'll have coverage.
You can also opt to have some insurance add-ons or riders for a fuller insurance policy. These riders can provide you extra protection for things like higher future cost of living or partial disability benefits in the event that you're still able to work part-time. Adding insurance riders like the cost of living adjustments, partial disability or waiver of premium for disability, among others can add to the price of your insurance policy. To find out other riders you might want to have, talk to your Shelter Bay insurance broker for details. Our goal is to help you find the best insurance policy for your needs and budget.
Other types of disability insurance for your business
As you build your business, you'll want to protect it. Disability insurance for self-employed offers security for your personal income, but it does not cover your business. Here are some other types of disability insurance policies you may want to consider for your business.
Business overhead expense insurance
As your business grows, so do your expenses. Monthly business expenses like rent, utilities, employee salaries, property taxes and more will still continue if you are injured or unable to work. Having business overhead expense insurance will provide peace of mind that you'll still be able to pay your bills no matter what happens.
Advantages of business overhead expense insurance include the shorter waiting period, usually just 30 days. This means you'll be able to meet your business costs quicker. You'll also be able to claim your premium payments as a business tax expense. One drawback is that business overhead expense insurance often only covers you for up to 24 months. While that may not sound like a long time, it can be just enough to keep you in business as you plan for the future of your organization.
This type of disability insurance policy is best suited for all types of small businesses that typically employ less than 4 employees such as dentists, lawyers, accountants and small industrial operators.
Group disability insurance (short and long term)
If your business has employees, having some group disability insurance could provide extra protection for you and your workers. Group short term disability can payout for up to 26 weeks. Group long term disability can cover your employees until they reach 65 years of age. However, the drawbacks of long-term disability are that the payouts are lower, they restrict what counts as a disability, and you're not able to get additional insurance riders with your policy.  In addition, your business will be taxed on the insurance payouts.
Our Shelter Bay insurance brokers have over 200 collective years in the business. That adds up to a lot of insurance expertise available to you. As insurance brokers, we have access to various disability insurance policies offered by different insurance companies. We don't work for any particular insurance provider. This means we're committed to helping you find the right self-employed disability insurance for you and your business.
We know that you've poured a lot into getting your business where it is today, and you want to protect it. Buying disability insurance is one of the best investments you can make into your health and your future. Contact Shelter Bay today and let our insurance brokers find you the right disability insurance for you.