Get a Disability Insurance Quote
A Shelter Bay Advisor
Can Help You
Find Disability
Insurance In Canada
Shelter Bay is an insurance brokerage located in British Columbia. Our professionals are dedicated to helping those in need of a disability insurance policy. We work diligently to offer a variety of disability insurance plans as well as group insurance plans, disability insurance BC and extended health insurance. Whether you are looking to protect yourself, your loved ones, your business or your home, an advisor at Shelter Bay can provide you with the information and insights you need to get the protection and coverage you want. Our company proudly serves clients in British Columbia, Ontario and Alberta.
A disability insurance plan provides you financial protection in the event of an accident, injury or illness
Disability insurance coverage is essentially the protection of your paycheque if you were ever unable to work due to an accident, illness or injury. While it would be nice to save every penny we make and never have to ensure hardship, oftentimes we are forced to deal with difficulties when we least expect it. It is important to manage your financial risk for a potential disability, whether it is long-term or short-term.
In Canada, disability insurance can help provide income protection, which will allow individuals to cover the cost of their living expenses without dipping into their retirement savings. When a return to work is unknown, you'll be especially thankful for access to disability benefits. Allow our professionals to help get you started by contacting us today.
Request A Disability
Insurance Quote
An advisor at Shelter Bay will be able to provide you with a thorough quote and accurate premiums for both a personal disability plan and group coverage. Due to COVID-19, all quotes are done over the phone or via email.
When calculating your quote, we do require more information on your individual situation than for most other coverages. We will inquire about:
•Age & Smoking Status: This is the starting point regarding all your basic and health-related information.
•Occupation: An insurance company will classify each job category with a risk rating. Training, dedication, experience and job description are all factored into the rating for occupation.t
•Employment Status: When calculating coverage, your relationship to your current company matters. For insurance, the insurer will want to know whether you're an employee or if you hold ownership.
•Income: An insurance company will also consider your past earnings when determining the amount of coverage available. You are unable to purchase more coverage than your current income. For medical students, the level of education completed can be used for assessment instead of income.
•Current Coverage: The amount of coverage available will depend on the insurance already in place through government plans, like the Canada Pension Plan, life insurance or employment. You cannot insure for more than a certain percentage of your total income. The percentage is variable and decreases for higher earners.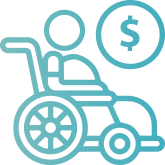 Personal Long-Term Disability Insurance
Disability insurance can help to provide income protection. Whether you're a professional, business owner, executive or employee, your ability to earn is a valuable asset. This policy will replace a percentage of your paycheque if you are ever ill or injured or in an accident. You can continue to cover expenses without having to use your hard-earned savings.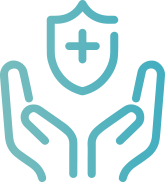 Business Disability Protection
If you own a business, you will need disability insurance to protect your independence, productivity and profitability. If y ou are unable to fulfil your role due to an illness or injury, these benefits will allow you to hire someone to keep the business running or provide income protection in the form of a lump sum payout for a disabled shareholder. This plan will also help to cover fixed business expenses.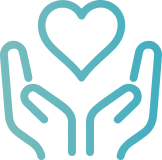 Special Risk Disability Coverage
Sometimes liability coverage isn't available through traditional insurers. Our advisor can still help you find insurance with another carrier at competitive premiums. A special risk situation could include a dangerous job or avocation, individuals working past age 65, high income/high limit needs or certain foreign travel or working ex-pats.
for disability plans
in canada
Disability insurance can help you when you need it most. In addition to providing income replacement and protection, these plans through RBC and Canada Life have unique individual benefits. Our advisor will help you choose the benefits that best meet your lifestyle.
Family Compassionate Care Rider. This monthly benefit helps insured whose spouses or children are diagnosed with a terminal illness or injury.
Canada Life Disability Insurance
Lifetime Benefit – This provides a disability income for life and not just to age 65. if you are injured in an accident before 65 disabled due to sickness before age 55, your monthly benefits are payable for life.
Are you an employer looking to offer group insurance? Do you want to more about the benefits of group disability coverage?
Do know the difference between disability government plans, like the Canada Pension Plan, and a disability benefit offered by an insurance company? Does every policy offer coverage for a mental health issue?
Our advisor can help you have the right decision when it comes to disability insurance options. We will offer you a policy and address all questions and concerns you may have. Due to COVID-19, all quotes and consultations are done over the phone or via email.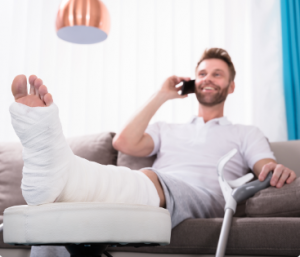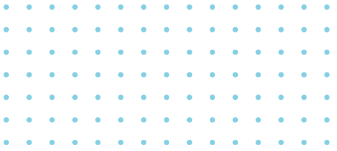 Client satisfaction is our main priority. We have helped thousands of clients understand the benefits of an insurance policy. See what our insurance broker can do for you. Give us a call today.
Shelter Bay is proudly licensed in British Columbia, Ontario And Alberta. We provide insurance solutions, insights and advice for residents of these provinces.
Great benefit to have from my company. Such peace of mind when I travel and also feel like a second family that they care about us as a person not as a number. Thank you Tom!!