Life can be unpredictable and it's best to be prepared. That's where life insurance policies come in. They offer you and your family a level of security in case you pass away or are too sick to work. While the life insurance cost is sometimes seen as another expense you have to pay each month, the benefits make it worth it. Especially when you know how to find the cheapest insurance quotes in Canada.
Importance of life insurance coverage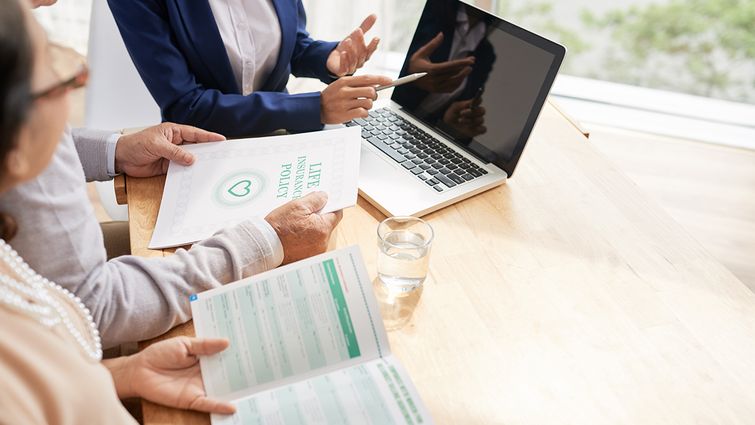 Life insurance is an investment in the safety and security of your loved ones. It allows you to be realistic and prepare for the inevitable. Consider the financial burden your loved ones would face if you were to pass away or become seriously ill. Moreover, they will be facing the burden during a time of high emotion and stress. Having insurance means your beneficiaries will receive a death benefit that can help them manage mortgage payments, college costs, and debt. It can also be used to pay for your funeral so your family and friends can have closure on their loss. Life is fragile, and if you have people depending on you, like your spouse or children, a life insurance policy is the best way for you to look after them.
How does life insurance work in Canada?
Life insurance policies are there to offer some protection for your loved ones who rely on you for financial support. You'll know you need to have insurance if you're working, and your family relies on your income each month. You simply need to consider if you were gone, would your family be able to cover their costs?

Your insurance policy is an agreement between you and a life insurance company. In return for paying a monthly premium, the insurance provider commits to paying a lump sum to your beneficiaries when you pass away. This is known as the tax-free death benefit. It is a sum that your loved ones can use to pay for expenses including mortgage payments, debt, etc. However, this agreement is only in place so long as you continue to make your regular monthly payments and your term does not run out.

According to the Canadian Life and Health Insurance Association, 29 million Canadians have insurance. Twenty-two of those have life insurance that equals $5.1 trillion. In 2020, insurance companies paid $97 billion in benefits.
There are really two types of life insurance offered in Canada. They are:
Permanent or whole life insurance is a policy that covers you for your entire life. Life insurance rates for these policies are often fixed and a little higher than term insurance. However, it also acts as a savings and investment vehicle.

Each month when you pay your insurance premiums, the insurance company will put some money aside in a cash-value account. This grows each time you pay for your insurance. You can borrow this money or even cancel the policy and take the cash out.
A term life insurance policy only lasts a limited time. You won't have coverage for your whole life. Rather, you can choose a 10, 15, 20, 25, 30 or 35-year term. That means, if you pass away within the term your loved ones will receive the death benefit. But, if your policy has expired or the term is up, your beneficiaries will not get a payout from the insurance company.

You can also choose to have a term life insurance policy until you are 65 or 80. But unlike a whole life insurance policy, there is no cash value accumulated. Once the policy expires or you cancel it, you won't have coverage anymore.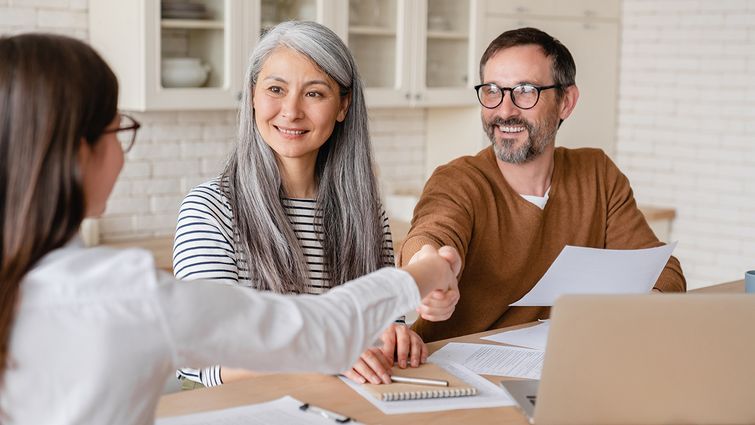 Benefits of permanent life insurance
One of the main advantages of having permanent life insurance is the opportunity to accumulate cash value. This is money that you can save for your retirement, take it out as a loan or even cash it in to pay for something you want or need, such as a vacation. This is what makes it a good option for estate planning. Permanent insurance premiums are also fixed and will never increase.
Benefits of term life insurance
Term life insurance also offers a number of advantages to the policyholder, including
Your insurance policy can be adjusted to fit your needs. If you only want 10 years of security while your kids are growing up and you build your personal wealth, a term life policy is an ideal fit.
Unlike permanent insurance or whole life insurance, term life policies are simple and straightforward to understand. You are covered for a limited amount of time and if you pass away before the policy expires or your term is up, your beneficiaries will receive a death benefit.
With a term life insurance policy, you're able to convert it into permanent or whole life insurance whenever you want. Most insurance companies won't ask you to take a medical exam to change your policy.
Term life insurance is often more affordable than whole life insurance. This makes them an attractive insurance product for younger customers and those with families.
How much life insurance do I need?
One of the biggest questions that people have when looking for insurance is how much life insurance they need. Experts often recommend buying enough that would equal your income for five to 10 years. When you are trying to work out how much insurance you need, consider your family's situation.
You want to be sure you get enough coverage to provide for your family, so they don't need to move from their home or go without daily essentials. So, if you have debts owing, you'll want to buy enough coverage to pay off your debts and still provide enough for your loved ones to meet their needs.

It's also important to remember that you might not need insurance for the rest of your life. You may be better off with term life insurance.
Getting a life insurance quote
When you decide that it's time to buy insurance you'll want to shop around before you decide on an insurance provider. However, it can sometimes be frustrating to try and get a quote from some life insurance companies. Many have a time-consuming process where you are asked endless questions to determine the product that's right for you.

At Shelter Bay Insurance, we help you get life insurance quotes from providers that best suit your lifestyle and needs. We're like a one-stop shop because our brokers have access to many different insurance products. So, we'll be able to provide you with life insurance quotes and several options. Working with our brokers can make shopping for insurance quotes easy. Here are some of the things we'll need to know to help you find the best coverage:
For us to find the best life insurance company for you we'll need to know a little about you, such as your age, gender and whether or not you smoke.
Our brokers can offer you quotes for different insurance policies including whole life insurance and term life insurance. You can decide the insurance that you want.
Once we know a little about you and understand what type of insurance policies you're looking for, we'll be able to offer you several quotes from some of Canada's best insurance companies. It's that easy.
Benefits of comparing life insurance quotes
Getting quotes from our life insurance brokers gives you a number of advantages, including:

Save time – Rather than calling around or filling out endless online forms, you can get several quotes by contacting Shelter Bay. We save you time and energy.

Save money – Comparing life insurance quotes allows you to select the insurance policy that is right for you and your budget. Our life insurance brokers can help you compare what various life insurance providers are offering. We can also let you know if you're eligible for any discounts on your life insurance.

Choices – Unlike an insurance company that can only offer you quotes on their life insurance products, Shelter Bay brokers are able to give you a choice of life insurance providers. We'll find you life insurance quotes from several companies so you can decide the one that's right for you.
How life insurance rates work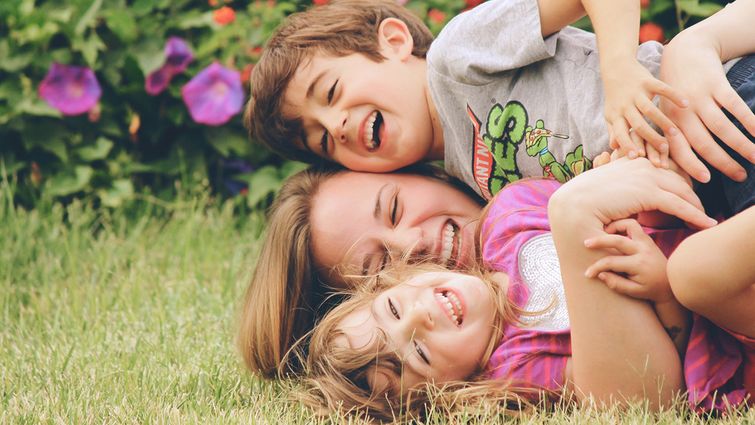 While each life insurance company has a different way of calculating its rates, there are some factors they consider that can reduce your premiums. These include:
At Shelter Bay, we know that buying life insurance to protect your family is a big decision. It can sometimes also be a difficult one with so many life insurance providers in Canada. That's where we can step in and help. We're insurance brokers, not agents. That means we don't work for any particular life insurance company.

Our team has relationships with many different insurance providers. We understand the types of life insurance products they offer and what will fit you best. You can be confident that when you work with a Shelter Bay Insurance broker, we're offering your advice you can trust.
Get the best insurance for you
Our brokers have families too and know how much you want to provide for them and offer security for your loved ones. That's why we aim to get you the best life insurance coverage that suits you. When you deal directly with an insurance provider, you're only going to find out about the insurance products they offer. But if you want to get the best life insurance for you, it's essential to shop around.

With our help, you'll be able to compare life insurance quotes from different companies and find one that fits you. You'll be able to save money on premiums as well as time because you won't have to call several different insurance providers. We are here for you whether you want some life insurance quotes or need answers about your coverage. Contact Shelter Bay Insurance today.