Life insurance is designed to help your loved ones deal with the financial impact of your death, but it can be difficult to obtain if you have a history of substance abuse.
We'll explain why insurance companies want to know about your past addiction. We will also give you some ideas as to how you can secure a life insurance policy despite your history of drug abuse.
Finding Life Insurance With An Alcohol Or Drug History
Substance abuse comes in all shapes and sizes. People of all ages and walks of life can have a history of drug abuse—and with varying levels of addiction. Some people may have a history of using illegal drugs whereas others consume alcohol.

According to the Canadian Mental Health Association, it is estimated that around 21% of the Canadian population will meet the criteria for drug and/or alcohol addiction in their lifetime. Alcohol abuse is the most common addiction and recreational marijuana use is a close second.

Although addiction is common, it is a large concern for companies offering life insurance products.
Why Life Insurance Companies Care About Past Drug & Alcohol Abuse
You will be faced with many questions about your health in a life insurance application. Questions range from what prescription medications you're on, if you have any health complications and whether you have a drug history. These questions can feel invasive, but they're designed to know whether you would be a good person to insure.
Life insurance companies' ideal customers are people with little risk. In other words, someone who is healthy and has no risk of dying early is the best type of person to insure.

Drugs and alcohol use is a good way to understand whether someone has a high risk of premature death. For example, illicit drug abuse is a red flag to insurance companies because it could lead to a drug overdose. Even a tobacco smoker will be a red flag because they have a shorter life expectancy.

In short, a life insurance company wants to know your history of drug abuse to understand whether you'd be a risk to insure.
Can You Still Get Coverage?
When you apply for life insurance, the insurance provider will ask you a variety of questions about your health and lifestyle, including alcohol and drug use. A drug user should be able to find coverage unless they use hard drugs.
Life insurance companies usually do not offer policies to someone who uses or has used illicit drugs like cocaine and heroin. Yet, there is good news: if you have attended a rehab facility for alcohol and drug abuse, you have a better chance of receiving a policy and a lower premium from your insurance company. These few factors help prove to your carrier that you are a low-risk individual.
People who have an ongoing drug addiction will receive an automatic decline from almost all traditional life insurance carriers.
Finding A Life Insurance Policy For You
If you are looking to buy life insurance, there are various options available to you. You do not have to be limited to traditional life insurance coverage for your family and loved ones to receive compensation following your death.

Traditional insurance is the most common type of life insurance. Applying for this type of insurance typically involves a detailed questionnaire about your health and drug use. Some providers may also require applicants to have a medical exam or provide medical records during the life insurance application process. If you're willing to undergo this application process—and don't have a current addiction—you will typically be awarded lower premiums.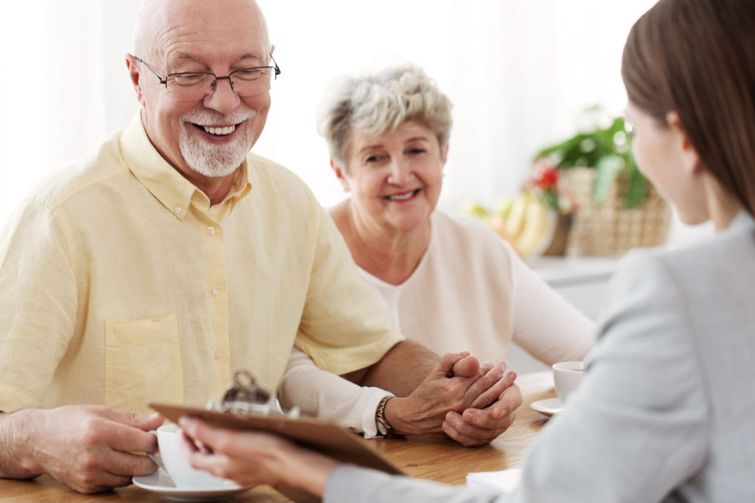 Simplified issue life insurance is a great option for people with a history of substance use. Unlike traditional life insurance, customers can be insured with few questions about their health. There are also no medical tests involved. The only downside is that you can expect to pay higher premiums for coverage. Since the life insurance provider could not factor in the risks, you will have to pay a higher premium than you would for traditional coverage.
Guaranteed issue life insurance is similar to simplified life insurance except it completely forgoes the health and drug questionnaire. So, an alcohol or drug user can completely avoid drug-related questions. This may sound great to anyone applying for insurance with a history of substance abuse, but there is a catch. Guaranteed life insurance has a waiting period before you receive coverage, and if you die in that period, your family will not receive their death benefit.
Get Help Finding A Life Insurance Company
Are you unsure about how you can get life insurance with a history of substance abuse? Our insurance brokers will help find the best coverage for you. We will compare policies to ensure you have the coverage you need. We'll also compare quotes to find a policy with competitive rates! Contact us today for more information.